Warning Signs of Nursing Home Abuse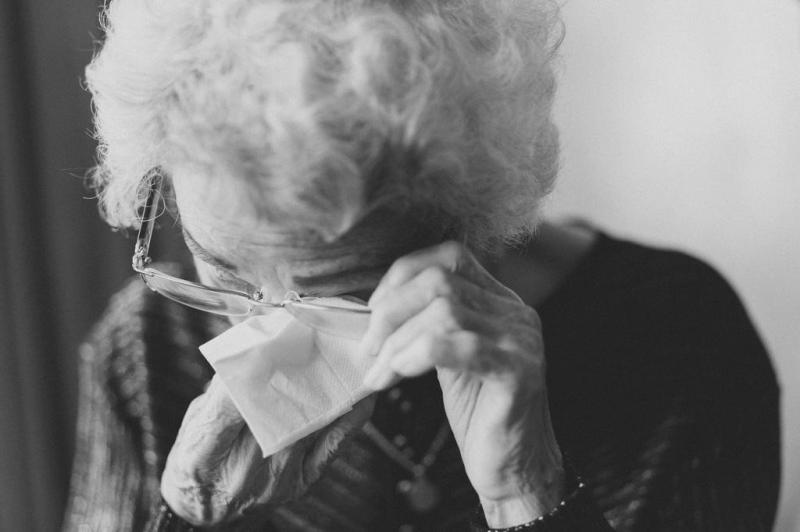 Warning Signs of Nursing Home Abuse
Elder abuse is believed to be as rampant as child abuse, but it often flies under the radar. Nursery home abuse survivors are either too incapacitated or too scared or ashamed to report abuse in settings they are supposed to feel like home. Fortunately, there are some common warning signs that an elderly person may be abused. You just need to keep an eye out for them.
What is Nursing Home Abuse?
Nursing home abuse is any action or inaction that causes harm, discomfort, or loss to an elderly resident in a senior housing center. According to a study by the National Research Council, seniors living in nursing homes have a higher risk of being neglected or abused than their peers living in their own homes.
With around 15,600 nursing homes in the United States and over 1.6 million people (of whom 33.8% are aged between 85 and 94) living their golden years in a nursing home, there's plenty of room for abuse, especially because many nursing homes are either understaffed or staffed with poorly trained caregivers.
According to the National Center on Elder Abuse, there are five common types of abuse an elderly person may experience in a nursing home:
Physical abuse: Any intentional act that produces physical harm by way of bodily contact
Emotional abuse: Any verbal or non-verbal act that produces emotional or mental anguish. The end goal of emotional abuse is usually controlling the victim through shame, guilt, or fear.
Neglect: Failure to fulfill the duties and obligations one has towards a senior person.
Financial exploitation: Taking advantage of an old person for financial or material gain.
Sexual abuse: Any non-consensual sexual contact with an older person.
Warning Signs of Nursing Home Abuse
While the signs of physical abuse are quite blatant such as bruises, burns, wounds, fractures, or cuts, the warning signs of other types of elder abuse are not always that obvious. Here are a handful of things you should be looking out for if a loved one lives in a nursing home and you suspect abuse.
Signs of emotional abuse:
Sudden isolation and withdrawal
Loss of interest in favorite activities and people
Subdued or unusual behavior around the abuser
Anxiety and panic attacks
Being emotionally absent
Self-soothing, regressive behavior such as rocking, sucking, or mumbling to oneself.
Note: These behaviors are likely signs of elderly abuse especially if they were not there before the potential abuse.
Signs of neglect:
Unkempt appearance
The senior is left lying in feces and urine
Unexplained weight loss
Dehydration
Bed injuries or bed sores
Unsanitary living conditions, such as excess dirt, dried feces or urine on the furniture or clothes, bad odors, lack of heating, etc.
Signs of financial exploitation:
Unexplained change in the elderly person's financial situation
Undermedication or use of treatments that are considerably more expensive than they would be in other settings
Misuse of personal allowance
Unauthorized use of the elderly person's credit cards or debit cards
Surprise withdrawals from the senior's bank accounts
Missing property
Failure to come up with receipts for certain purchases or transactions on behalf of the elderly person.
Signs of sexual abuse:
Unexplained bruises around breasts, upper arms, neck, or genitals
Bleeding in the genital area (look for bloodstains on the underwear)
Sexually Transmitted Diseases (STDs) or other infections
Pain or difficulty when walking or sitting
Sudden incontinence
Sudden isolation or withdrawal
Unexplained changes in behavior around certain people
Reluctance to be left alone in the room with a certain person
Depression, anxiety, self-harm, suicidal thoughts
In Conclusion
A loved one living in a nursing home is more vulnerable to multiple types of abuse especially if he or she is highly dependent on his or her caregiver or is affected by physical or mental disability. While some seniors may refuse to report the abuse because of shame, guilt, or fear of retaliation, others may not even realize that they are being abused or taken advantage of.
If you suspect that a loved one has been abused or chronically neglected in a nursing home, it is best to contact an experienced elder abuse lawyer for a free case evaluation and learn about your options. But if you believe that a nursing home resident's health or life is in immediate danger, contact 911 at once.