How to Help Seniors Adjust to Living in a Senior Living Facility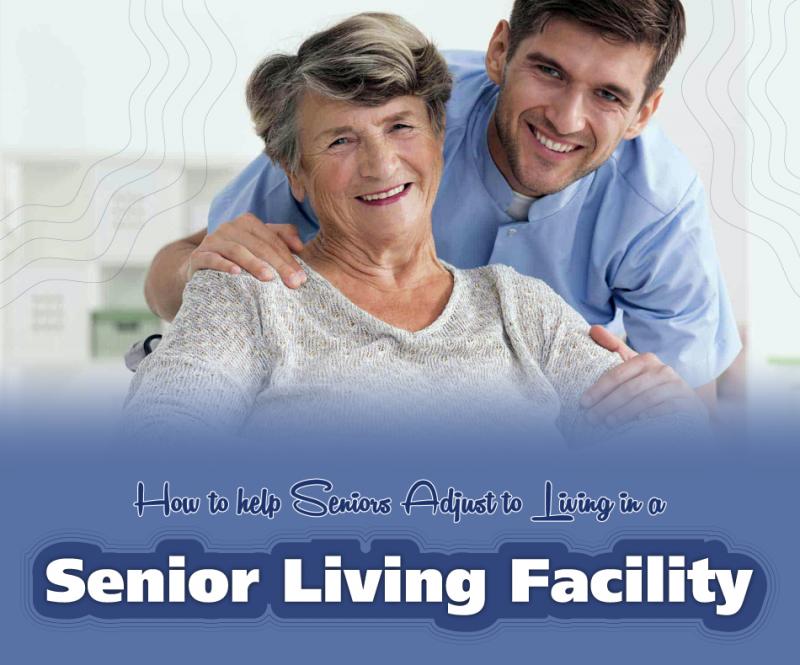 Getting your aging parents to transition to assisted living is not necessarily easy. Between the anxiety of separation from the old life and the stress of packing and preparation - it can feel beyond overwhelming. Fortunately, there are ways to make the transition a little easier and more seamless.
In this post, we discuss those tips so your parents find it easier to adjust to a new lifestyle -
Pick a Facility That's a Good Fit
If your parents are stuck in a place they don't like, it's going to be an uphill battle. An unfit place will take a toll on their happiness. If they don't feel comfortable even after weeks or months, you might want to pick another facility.
So, your first job is to find an assisted living home that's good for them. Do some research. Look into features and amenities that are important for your elderly. For example, if your parents are devout Christians, you may want to look into Catholic retirement communities. Read online reviews and take a tour of the facility. Visit multiple homes with your parents so they get a feel of the place. It's better if the final decision is theirs.
Surround Them with Personal Belonging
One of the most promising ways to get your parents to adjust to the new home is by decorating their living space with familiar items and family heirlooms. Think about their favorite chair, paintings, arts & craft, or some keepsakes.
If your parents love to read the Bible, listen to some particular type of music or books, then create a tiny library and place a record player. Put a family photo on the bedside table. This will make the new space feel like home.
Give them independence in terms of decorating and designing their apartment decor/layout however their heart desires. Keep the space functional, safe, yet homey. Try to make the new space as close to home as possible.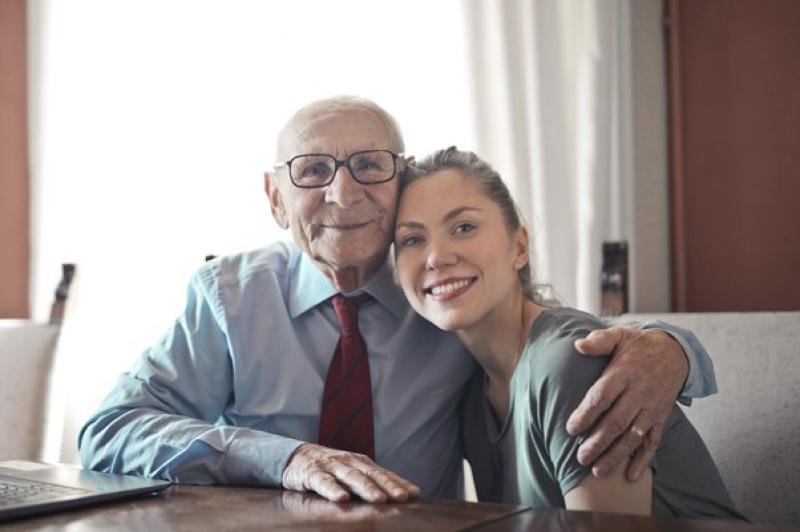 Encourage Them to Get Socially Involved
Many residents in assisted living go to develop lasting meaningful friendships. The social connections you form become a strong motivator for you to lead a quality life. There are plenty of opportunities for socialization in such communities.
Many continuing care retirement communities organize outdoor trips to movies, parks, and excursion tours. You may even sign up for art and dance classes. Fitness classes are another way to make new friends.
Residents remain occupied and also share a strong sense of camaraderie. Encouraging your parents to become socially active is a sure-fire way to get them to love their new home.
Maintain Outside Interests & Outings
Moving to a retirement community shouldn't feel like you've entirely given up on your old life. The sense of confinement to one space and or building can feel restricting and sometimes suffocating. Remember, they still have a life and they probably still have passions and hobbies they would like to pursue.
Encourage your aging parents to regularly go for walks or attend fitness classes like Pilates. If they are people of faith, ask them to go to church every Sunday. Maintaining an old lifestyle and habits in a new setting gives you a sense of familiarity but also control.
Maintain Some of Their Independence
Ask the facility about the level of independence and choices your seniors can exercise. For example, if they look to cook, can they get access to an independent kitchen? If they love to drive, perhaps they can get to travel around on their own.
For someone who has lived an independent life for decades, suddenly giving up most of life's control can be too much. So, allow them to exercise as much independence as they can in different aspects of everyday life (however small).
Let them pick their favorite hobbies, choice of clothes, a haircut, etc. This is one way to tell that they still have control over their life.
Plan Frequent Visits
Humans are social creatures who thrive on close, personal connections with friends and family. That's why during old age, fear of isolation is a big one. It's a major reason why most seniors are hesitant to move to a retirement community or assisted living.
Assure them that you're here for them. Don't let the fear of abandonment come in the way of their moving. Promise them you will continue to stay in touch. Be sure to pay them frequent visits. Shower them with regular support and love.
If you reside in the same city, take some time out every week or two to meet with them. For those with a busy lifestyle, use technology like Skype videos and Whatsapp calls to ensure ongoing communication.
Final Thoughts
You should expect the first weeks (sometimes even months) to be unpleasant and rough. But in time - your parents should grow to love the new place as their home. Encourage the staff to work with them. They've seen it happen thousands of times. They are your best bet to get seniors to transition comfortably.