How to Know if Your Parent Needs Live-in Care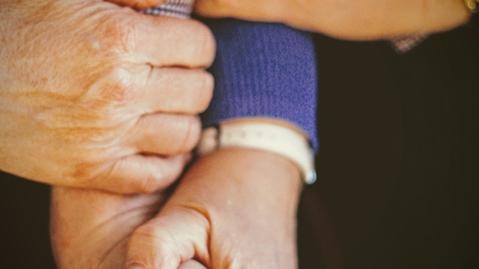 As your parent gets older, their strengths and capabilities will begin to deteriorate. Their needs may change significantly over the span of only a few years, and it may come to a point when everyday activities are difficult to complete on their own.
Services, such as live in care, can support your parent to continue living their life as normally and independently as possible. A live-in caregiver will be able to provide aid within your parent's own home, allowing them to remain in the comfort of their own belongings and space.
Will your parent tell you they need help?
A sudden and significant change in your parent's abilities, such as with memory or mobility, can be frustrating and embarrassing. They may find it difficult to share with you the full extent of their issues, especially if they struggle with issues such as incontinence, frailty, and confusion.
Establish an open line of communication with your parent as they get older, and encourage them to be as honest with you as possible. However, it may still be a good idea to check in on them frequently and look out for any identifying signs that they may need more support in the day-to-day than they let on.
Signs that your parent may need a live-in carer
Your parent may need the help of a live-in carer if they are finding it difficult to manage their daily routine. You may notice they have issues with necessary activities such as getting dressed, washing clothes, bathing and moving around. If you are unsure, ask yourself these questions to determine if live-in care is best for your parent:
Are there any increased risks? Are they more subject to falls or issues with getting out of bed in the morning?
Are they able to perform basic personal care such as using the toilet?
Would they like to stay within their own home instead of a care home?
Is their home safe, or can it be adapted to be safe for your parent?
When is live-in care necessary
You should explore all care options for your parent when support from a carer becomes absolutely necessary. They may require a higher level of care in these certain circumstances:
If your parent has essential medications that must be taken at certain times of the day.
If they are diagnosed with degenerative conditions such as dementia, Alzheimer's Disease, or Parkinson's disease. These will all gradually get worse. However, the support of a live-in carer can lessen symptoms or make them much more manageable.
If your parent has suffered through a major health event, like a stroke. Their capabilities may significantly deteriorate or change, and they may require a much higher level of care.
How live-in care can help your parent
Live-in care can help your parent in a number of ways and boost their overall quality of life, physically, mentally, socially and emotionally. Consistent support can provide comfort and stability, which can be incredibly beneficial for elderly parents who struggle with confusion and loneliness.
A live-in carer can help with personal care and assistance with hygiene. However, they may also help your parent do other important activities such as arranging trips out of the house, helping them maintain important relationships, offering pet care, and helping them keep on top of bills and other administrative tasks.
How to prepare your parent for live-in care
Having a carer come to live in your parent's home may be challenging at first. They may view it as a loss of independence or experience emotions of confusion, embarrassment, or anxiety.
Prepare your parent by talking with them about the benefits of live-in care. See that they are a part of the conversation when it comes to their care needs, and be compassionate when it comes to their personal wishes. It may be beneficial to talk with other family members or a live-in care agency. They will be able to provide more reassurance or advice. This guide on preparing your parent for live-in care at home may be helpful.
For more information on live-in care services, as well as other services like dementia care and overnight care, click here.