7 Things to Remember When Choosing a Headstone Company
Whether you're planning ahead and choosing your own headstone, or you are selecting a headstone made to commemorate a loved one, choose wisely. Lasting quality doesn't have to cost a fortune. You have more options than you might realize.
You don't have to pay the steep surcharge and order a headstone from the cemetery. And the power of the internet and free shipping brings a wealth of qualified companies to your door when you search for headstone companies near me. Let's take a look at how to choose a headstone company.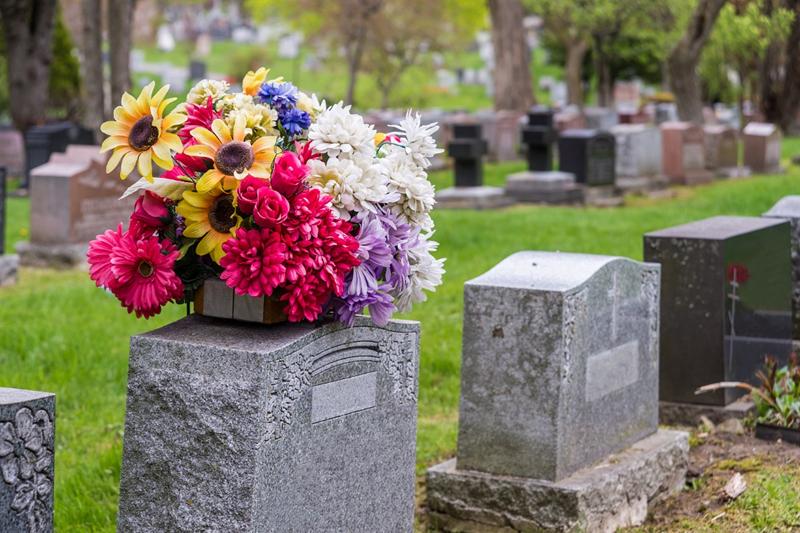 1. Quality Matters
If you have ever wandered through an old cemetery, you have seen the results of quality headstone manufacturing as well as cut corners. Grave headstones that lean or have broken corners were installed without the concrete foundations we use today to avoid those issues. But stains or faded inscriptions are a reflection of poor headstone manufacturing. Sadly, we see examples of this occurring today.
Engraving hard stone like granite or metal like bronze is laborious, and it takes time to do it well and to the proper depth. A rushed job that's freshly polished will look good for a while, but it will age poorly and may start fading in just a few years.
While an experienced stone engraver would immediately recognize sub-par workmanship, you likely wouldn't. So, how do you choose a headstone company that will provide exceptional quality? Ask the following questions to find a headstone manufacturer that will treat making your headstone as the sacred trust and honor that it is.
2. How Long Has the Headstone Company Been in Business?
Between on-the-job learning and refinement of the craft and unscrupulous people looking to turn a quick buck, we recommend choosing a headstone company that has been in business for many years. You want highly trained artists and engravers with at least ten years of experience making your headstone.
3. What Do Previous Customers Have to Say?
There is no substitute for reviews from previous customers when evaluating the work of any company. Look beyond the reviews the company shows you. Check their Trustpilot and Better Business Bureau rating to be certain you're doing business with a quality headstone company.
4. What Quality Granite Do They Use?
Granite is the preferred stone for headstones. It is naturally very hard, dense, and strong, with rich coloring. These qualities ensure it weathers beautifully, can bear tremendous weight for premium headstones, and can be polished to a glass-smooth surface. Quality granite retains its luster for decades. Although a naturally occurring stone, granite quality around the world varies widely. While American granite is excellent, and Indian granite has wonderful qualities, Chinese granite is inappropriate for headstones.
Chinese granite is much less expensive than superior American or Indian granite. It is riddled with fine, hairline cracks invisible to the naked eye. These cracks make the granite weak and likely to be damaged by the elements. It is also porous, making Chinese granite headstones prone to staining. Yet, many companies use this inferior stone to keep their headstone prices low.
5. How is the Craftsmanship?
Ask the headstone company what process they use to polish their headstones. Some cut their costs by using a wax polish that will not stand the test of time. Diamond polishing pads produce a lasting polish and luster for 500 years!
6. Are the Headstones Made in America?
Between quality concerns and the desire to support local businesses, we recommend that you buy American!
7. Does the Headstone Company Offer a Warranty?
When a headstone is well-crafted from quality materials, a lifetime warranty is an easy policy to live up to. If the headstone manufacturer you're considering does not offer such a warranty, keep looking.
As you can see, there is much more to pricing headstones and choosing the company to do the work than just the price tag. You deserve quality that lasts.
About the Author: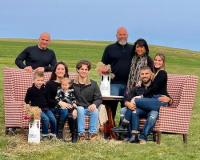 John Steckman is a 4th generation memorialist. He has design and memorial drafting education from Barre Drafting School in Barre Vermont. Also did carving apprenticeship from the best old time carvers in the headstone business, including his father and grandfather and many others. John loves to help people design the perfect tribute to their loved ones. He enjoys many hobbies including Motorcycling, Boating, Fishing and spending time with his family, that said : He often says "It's not just a monument but a personalized tribute that celebrates a life well lived." John and his wife Kim of 35 years have 2 sons that manage operations in Ohio and Florida. Also blessed with 3 grandchildren and more on the way!