Types of In Home Care Services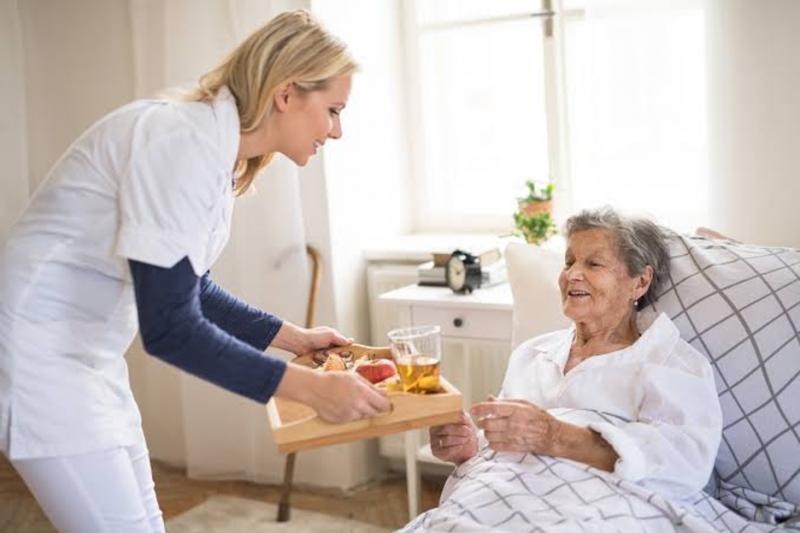 A lot of people believe that home care services are only needed by people who cannot leave their house as a result of illness or old age. However, looking after the sick and disabled encompasses a whole lot of services.
Home care comprises of various activities provided by licensed healthcare professionals for people who are ill, disabled, aged or temporarily sick. The licensed healthcare professional may be a care giver or a support worker who is an expert in attending to people with such needs. This may be temporal or long-term as it depends on the condition of the patient. Most times, all the patient or client needs is assistance with personal care in the home.
The services are usually provided in the home of the client or the patient. It should be noted that home support includes a lot of services rendered to support the patient/client in all aspects required.
Home Care Services
Home support services involve both medical and non-medical services rendered to a patient, client or a support seeker in their home. It can also be called in-home care. There are also certain assisted living facilities that can perform such services. But people prefer those services provided in their homes.
Bathing and feeding the patient, documentation of tasks performed, and status of patient's health are all examples of service that a caregiver can provide. Check https://en.m.wikipedia.org/ for more information about services rendered by a support giver.
The following are examples of several services which may be rendered:
Daily Tasks
This is the most important service provided at home. Daily tasks which may pop up during the day include bathing, toileting, preparing meals, dressing and other house chores.
Medication Reminders
Another major home tender service is the reminder to take medicines. A caregiver is expected to remind your loved ones in your absence to take their recommended medicines at the right time. The medicines may be necessary for their quick recovery or rehabilitation process. The medicine intake is also monitored.
Companionship
Somehow, people may not be available to tend to their sick loved ones due to work or other reasons. This is a valid reason why they get caregivers to support them and keep them company. Patients who just completed surgery and the elderly need companions around them.
Mobility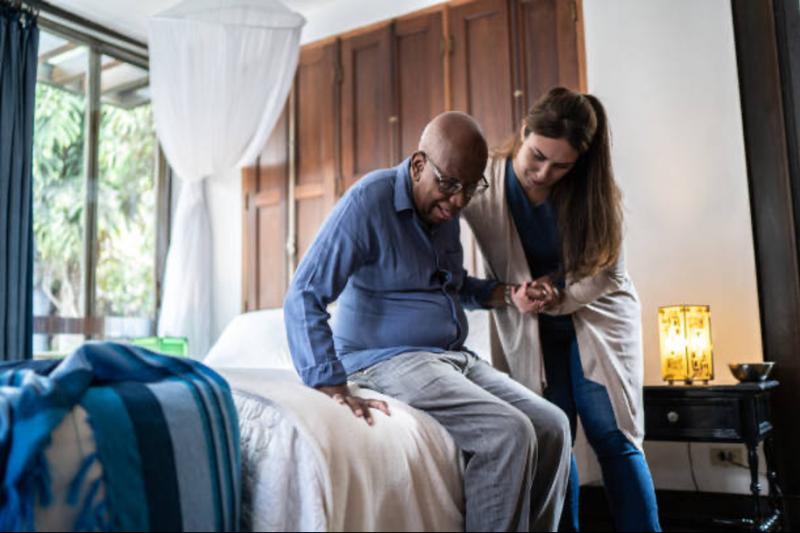 The disabled and aged may need support to avoid injuries and falls. Even after surgeries, doctors advise one to be careful while moving to foster quick healing of the operated body part. Caregivers provide assistance for the disabled, aged and those receiving post-surgery nursing to move around easily.
Types of In-home Care Services
Opting for the provision of good health care services with the intention of supporting your friend, family or loved one when they are sick or immobilized, is the ideal thing to do. There are numerous types of services which can be offered to them at home. The following are the various types available:
Care at Night
This type of service involves the availability of the caregiver to be up throughout the whole night to provide assistance. The support seeker may be disabled, aged, down with a serious illness or in post-surgery stage. To tend to a patient overnight includes taking them to the toilet when necessary, preventing the patient or client from falling down, medication reminders and monitoring, mobility assistance amongst others. Some may even have insomnia and anxiety and need help to sleep at night.
Personal Care
All daily personal tasks are done by the caregiver. This type of in-home support is made available for the client round the clock. Bathing, housekeeping and personal needs are all met. Adequate communication with the family is important to put their worries at rest. Identification of the right item to use will be done by the client or patient. Cooking, washing, bathing and even dressing the care recipient are all part of the day to day activities to be performed.
Live-in Care
Live-in care, as the name suggests, requires the worker or caregiver staying in the home of the care seeker. This type of service is considered to be consistent as everything is made to suit the likes of the person being looked after.
It should be noted that only one caregiver is needed for this service. The reason behind this is to enable familiarity between the caregiver and the patient and also help the caregiver get familiar with basic personal needs and house rules of the client. This would foster a close relationship which is essential for recovery. Read this article to learn more about this type of in-home care.
Companionship Care
Age or certain conditions may limit the capabilities of a person. Loneliness and depression may set in because of the inability to do things they were once able to do. The lonely feeling may lead to other forms of health implications. Provision of companion is a type of service that provides support for your loved one. The company of the support giver helps them to have human interaction.
Most aged people do not like the idea of moving to an old people's home or nursing facility. A caregiver might be the best option to help them stay emotionally active since a good relationship and connection will be formed between them. The caregiver would engage them in healthy conversations and games and also participate in different activities with them.
Conclusion
There are a lot of supportive services which may be rendered at home by a support giver. With the types of home support services discussed in this article, one can easily make a choice of the best one suitable for use.