What Happens if Someone Falls in a Nursing Home?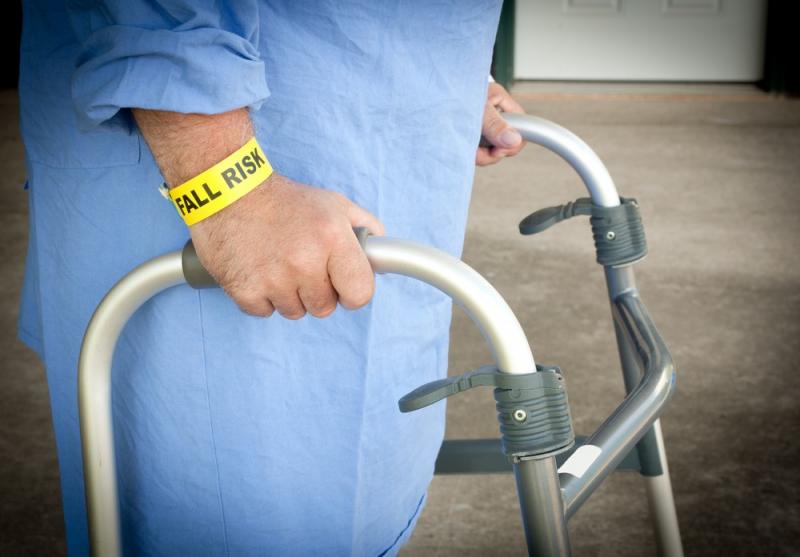 The Centers for Disease Control (CDC) reports that one out of four adults age 65 or older falls each year. Twenty percent of those falls result in serious injury. Falling is a danger for seniors, whether they are living at home or in a long term care facility. When a senior is under the care of a nursing home, however, their safety becomes the responsibility of that facility.
Senior Health Concerns Add to the Risk of Falling
The inevitable act of getting older increases the risk of falling. As we age, our fall risk increases. Twenty percent of falls result in a serious injury. Those injuries include broken bones or head injuries. Falls are the most common cause of traumatic brain injury.
More than three million older adults seek medical attention in an emergency room after a fall. Many common ailments increase that risk. These illnesses include:
Dehydration
Cognitive disorders, such as dementia
Vision or hearing problems
Vertigo
Neuropathy in the feet or legs
Anemia
Parkinson's disease
Diabetes and hypoglycemia
Thyroid disease
Arthritis
General weakness and frailty
Urinary incontinence required frequent trips to the restroom or accidents
Previous injuries, such as in the legs, hips, or feet
Certain medications increase the risk, too. Side effects of some medications like dizziness, mental confusion, and low blood pressure can make falls more likely. The following list of medicines can raise the risk, too.
Antidepressants, antipsychotics, and anti-anxiety medications
Anti-seizure medications
Medications that treat atrial fibrillation
Common blood pressure medicines
Insulin
Opioid pain medications
Medicines that treat insomnia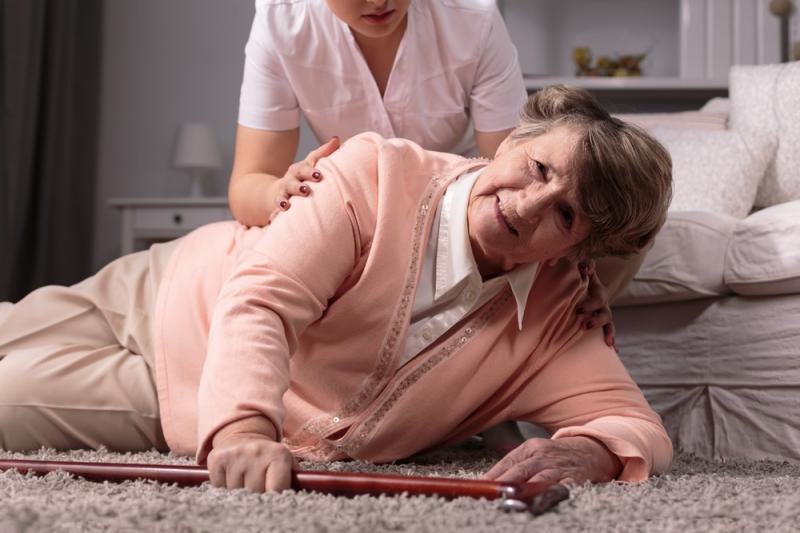 These are common medications many seniors take, so it's important to remove any hazards and for nursing home residents to be closely supervised.
Nursing Home Dangers
If your loved one is placed in the care of a long term care facility, that facility is responsible for maintaining an environment that reduces the risk of falls. The nursing home must be vigilant in its efforts to protect the residents from further risk.
Nearly all hip fractures are caused by falls. Hip fractures can dramatically change the quality of life for senior citizens by permanently reducing their mobility. Hip fractures may also lead to chronic and permanent pain. Once a hip fracture occurs, the risk for future falls increases.
Nursing Home Responsibilities
Nursing home staff receive extensive training on safe transfer techniques. Many falls occur while a resident is transferred from a bed to a wheelchair, walker, or a commode. Improper transfers from the wheelchair to a toilet, walker, or the bed can also increase the risk. Falls may also occur during the process of bathing a resident.
Insufficient training, carelessness, inadequate body strength, and poor technique on the part of the staff member can all lead to falls. Poor facility maintenance, trip hazards, and understaffing also increase the risk.
There Is Always an Element of Risk
Even under the best of circumstances, no one can prevent falls entirely. There are steps a nursing home can take to drastically reduce the risk to their residents. Failure to maintain the highest standards and practices increase the risk.
A nursing home assumes responsibility for the care and well-being of its residents. If a resident becomes injured, the question of medical negligence may arise.
When a fall occurs in a nursing home, several factors must be considered when determining fault and liability. For family members, determining those may be a daunting task. You may want to consider reaching out to an experienced nursing home abuse lawyer for further guidance.